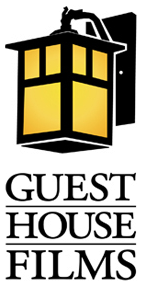 Guest House Films has announced that it will distribute 7 Fluid Oz.' award-winning production, The Commitment. The film will appear on Guest House's compilation, Green Briefs, which features short, gay-themed films about family life and family struggles. The compilation will be released on DVD and VOD (Video on Demand).
Click here to pre-order your copy!.
The Commitment, written and directed by, and starring, Albert M. Chan, is the story of Robert and Ethan, an interracial, gay, married couple. When Robert and Ethan decide to adopt a child, they meet a prospective birth mother, and their relationship is challenged in ways they never expected.
The Commitment has screened at over twenty film festivals across four continents, and has won six awards, including "Best Feature Film" from the National Association of Social Workers, "Best Short" from the Desperado LGBT Film Festival, and "Best Supporting Actress in a Short Film" from the Asians on Film Festival (Summer, 2012) for Kerri Patterson's performance as the prospective birth mother.
Click here to learn more about The Commitment, or visit The Commitment's Facebook page.
Click here to pre-order a DVD copy of the Green Briefs compilation DVD, featuring The Commitment!