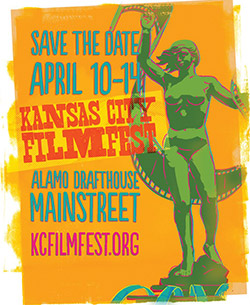 The Kansas City FilmFest has invited 7 Fluid Oz. Productions and writer/director Albert M. Chan to screen their award-winning short film, The Commitment, at this year's festival.
The film will screen on both Saturday, April 13, and Sunday, April 14, 2013, at the Alamo Drafthouse Mainstreet as part of the "Shorts, USI Narrative #2″ screening sessions. The exact times of the screening sessions will be announced in the near future.
The Commitment will screen alongside Max Blustin's The History of Chance, Bunee Tomlinson's No One Knows, Kelly Young-Sileverman's Too Late Now, and Andrew Kightlinger's Paper People.
About the Kansas City FilmFest1
The Kansas City FilmFest began in 1997. Founded by Fred Andrews, the festival was then known as the Kansas City Filmmakers Jubilee. The festival was a collaborative effort by the Film Society of Greater Kansas City, the University of Missouri-Kansas City, the Kansas City Art Institute, and the Independent Filmmakers Coalition. Since its inception, the Kansas City FilmFest has awarded over $200,000 in cash and prizes through their juried competitions.
To learn more about the Kansas City FilmFest, please visit their official website.
To learn more about The Commitment, please visit the short film's official website or Facebook page.
1. "History." Kansas City FilmFest, n.d., http://kcfilmfest.org/about-us/history/ (accessed March 19, 2013).