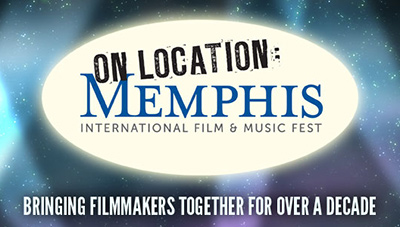 On Location: Memphis will screen 7 Fluid Oz.' award-winning short film, The Commitment, at this year's festival, which takes place from April 25 to April 27, 2013.
On Location: Memphis has not yet released the official schedule, but The Commitment will screen at either Malco's Paradiso Theater or Malco's Studio on the Square in Memphis, Tennessee.
Also screening at On Location: Memphis this year are the critically-acclaimed documentary Girl Rising, directed by Richard Robbins; the biopic Skum Rocks!, starring Kevin Bacon and Julianne Hough; the award-winning Indian biopic Chittagong, directed by Bedabrata Pain (Best Debut Film of a Director, National Film Awards, India), and the award-winning German feature Barbara, directed by Christian Petzold (Best Director, Berlin International Film Festival).
About On Location: Memphis
2013 marks the 14th year of On Location: Memphis, formerly known as the Memphis International Film Festival. The festival's mission is "to connect the regional audience to the work of local and global filmmakers and musicians; and to collaborate with other organizations to strengthen the film and music community and boost the economic development of Memphis."1 Previous festival attendees include Morgan Freeman, Holly Hunter, and Richard N. Gladstein.
1. "About." On Location: Memphis International Film & Music Festival, n.d., http://onlocationmemphis.org/about (accessed March 25, 2013).