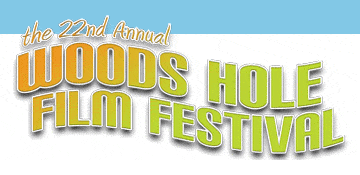 7 Fluid Oz' latest production, The Commitment, will screen at the 22nd Annual Woods Hole Film Festival on Thursday, August 1, 2013, at 7:00 PM at the Old Fire Station.
This event marks the first screening of any 7 Fluid Oz. film at the prestigious Woods Hole Film Festival and the third screening of The Commitment in Massachusetts.
The Commitment will screen in the "Short 08 – Unlikely Encounters" session alongside the following short films:
About the Woods Hole Film Festival1
The Woods Hole Film Festival is a non-profit organization that works to enrich and strengthen the independent film community on Cape Cod. Of particular interest to the festival are films by New England filmmakers and films that relate to life on Cape Cod. The festival has established itself as a favorite within the US independent film community and was named "one of the 25 Coolest Film Festivals in the world" by Movie Maker Magazine.
Learn more about the Woods Hole Film Festival.
Buy tickets to the Woods Hole screening of The Commitment.
Learn more about The Commitment or visit the film's Facebook page.
1. "Mission." Woods Hole Film Festival, n.d., http://www.woodsholefilmfestival.org/about-woods-hole-film-festival/mission/ (accessed July 8, 2013).