Boston Film Producers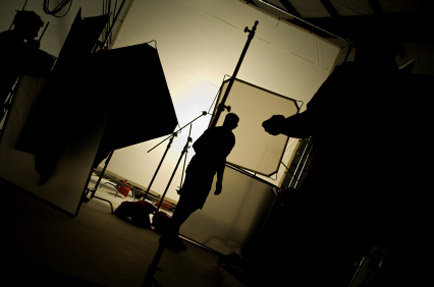 Without knowledgeable film producers, most projects either fail before they begin or see their expenses skyrocket out of control. The truth is that most productions fall apart because their producers fail to allot enough time and energy to pre-production (e.g., preparing the budget and shooting schedule, securing proper insurance permits). Businesses shooting commercials, for instance, often pay top dollar for equipment rental when a couple hours worth of phone calls can start a bidding war between rental houses, resulting in a drastic reduction in production expenses.
In addition, film and video producers often think that using students or volunteers as crewmembers saves money, and while this can be true (we've had the privilege of working with some remarkable student crews) it often costs more money than it saves. Without a trained crew, a shoot can easily go over schedule, which results in money wasted on expenses such as rental fees, film stock, and craft services. Instead of budgeting too little for the crew, film producers can save money by using fee-free locations or simply by readjusting the shooting schedule. A simple shift in scheduling can mean the difference between a three-day shoot and a two-day shoot (a 33% reduction in crew expenses, rental fees, and food). The point is that at least half of successful film producing and video producing is paperwork—planning and scheduling. It's a part of the filmmaking process that most filmmakers try to avoid, but doing so rarely works out to the filmmaker's advantage.
At 7 Fluid Oz. Productions, this attention to detail is of the highest priority. Most work in this field comes from repeat business, which is why 7 Fluid Oz. works side by side with our clients to reduce their budget, adjust their schedule, and hire quality, reliable crewmembers whom the clients will trust and respect. Our aim is for you to be so satisfied with the film producing and video producing work we do for you that you'll never think about looking to another production company down the road.