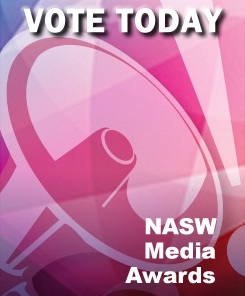 7 Fluid Oz. Productions has just received word that its latest production, The Commitment, has been nominated for the National Association of Social Workers Media Award for Best Film. This year's other nominees are Moonrise Kingdom, the Oscar-nominated film from Wes Anderson, and What to Expect When You're Expecting, featuring Oscar-nominated actress Anna Kendrick.
Each year, the NASW honors films, television programs, news articles, radio programs, and websites that raise awareness about social work and the role of social workers in society. 7 Fluid Oz.' recent production, The Commitment, features a social worker (played by Mary Niederkorn) who helps a gay couple (played by Albert M. Chan and Jason Lane Fenton) attempting to adopt a baby.
To VOTE for this year's nominees, including 7 Fluid Oz.' The Commitment, please visit SocialWorkersSpeak.org.
To learn more about The Commitment, please visit the short film's official website or Facebook page.