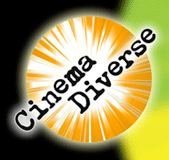 The 2012 Palm Springs Gay & Lesbian Film Festival has released its official schedule, and The Commitment will play on Saturday, September 22nd, at 11:00 AM in Theatre Two at the Camelot Theatres. This screening session, entitled "All About the Gaybies," features three short films that explore the lives of gay and lesbian characters trying to adopt children.
The other short films in this session are Groom's Cake and Little Ones. Groom's Cake stars Rib Hillis (Passions), Chad Darnell (who wrote and directed), Peter Paige (Queer as Folk), and Candis Cayne (Dirty Sexy Money). Little Ones was written and directed by Marc Parees, and stars Stephen Bogardus (whose Broadway credits include West Side Story and Les Misérables), Kevin Isola (Damages), and Nadia Bowers (Sister James in the 2005 Broadway production of Doubt).
To read the full Palm Springs Gay & Lesbian Film Festival schedule, please visit their festival schedule page.
To learn more about The Commitment, please visit the short film's official website or Facebook page.