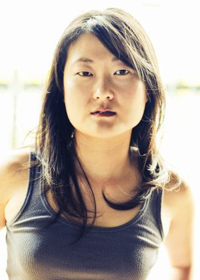 7 Fluid Oz. Productions congratulates Kerri Patterson on her award for Best Supporting Actress in a Short Film at the Asians on Film Festival (Summer, 2012).
Patterson plays Victoria, an Asian-American birth mother who chooses an interracial gay couple to adopt her baby, in 7 Fluid Oz.' recent production, The Commitment, written and directed by Albert M. Chan.
This award, which is given out quarterly, qualifies Patterson to compete for the end-of-year award in her category.
To learn more about the Asians on Film Awards, please visit their official website.
To learn more about Kerri Patterson and the rest of the cast of The Commitment, please visit the short film's cast page.
To learn more about the movie, please visit the film's official website or Facebook page.